Interpener's UV Magnifier
Regular price

Sale price

$19.95 USD

Unit price

per
Share
The Interpening UV magnifier was designed with weed in mind. A great investment if you are serious about your marijuana. Step up your Interpening game and Weed Better.

--
This 3 LED illuminated 40x marijuana magnifier will help you assess the quality of your marijuana flower. If you're a dispensary shopper, grower, breeder, extractor, or photo enthusiast this is the ideal product for you. Determine gland head size, color, and density. Spot contaminants such as bugs and hairs, as well as various forms of mold and mildew. Two bright white LEDs provide excellent close lighting while the UV light provides help finding powdery mold and determining the ripeness of your trichomes. All metal construction makes this the right tool to hone your Interpening skills.
Marijuana Magnifier Instructions
When using the white LED lights of the marijuana magnifier, hold the tool to your dominant eye and bring the flower in towards it until it is in focus. Unlike the white LED lights, the UV light of this cannabis tool is used to scan for foreign matter. Therefore, hold cannabis in one hand and with the other, slowly scan the flower with the UV light to see if it reveals anything hidden and funky. The UV light and scanning method is best done in a dark room.

Marijuana Magnifier Specs
40x Magnifier has two settings



UV LED light illuminates Trichomes




White LED light provides enhanced visibility



See your Buds like never before
Evaluate the quality of your herb
Clip point can be attached to lanyard or key-ring
Want to become an expert in evaluating cannabis quality? Check out Professional Interpening - the art and science of the cannabis sommelier!
Customers are responsible for any additional taxes or import fees assessed by their country or region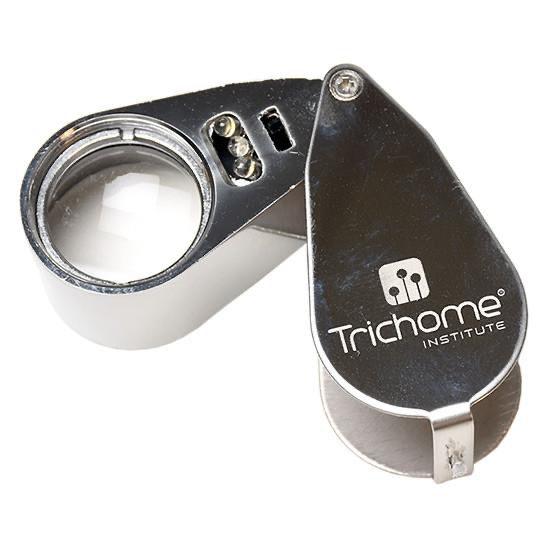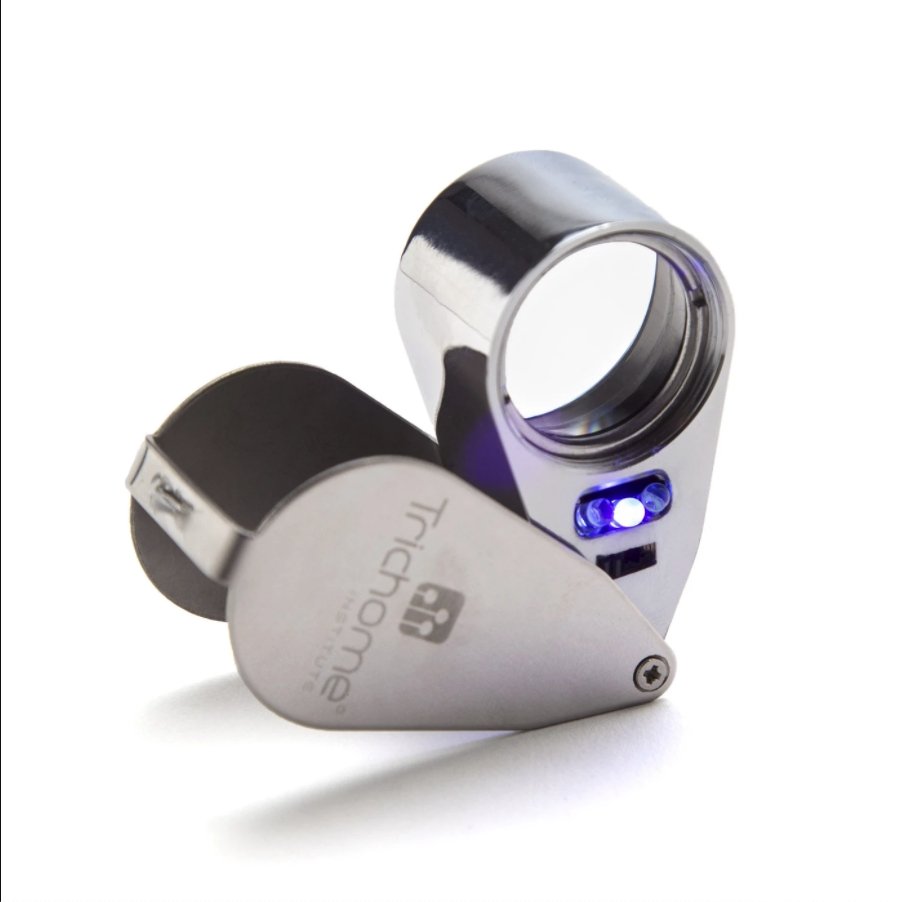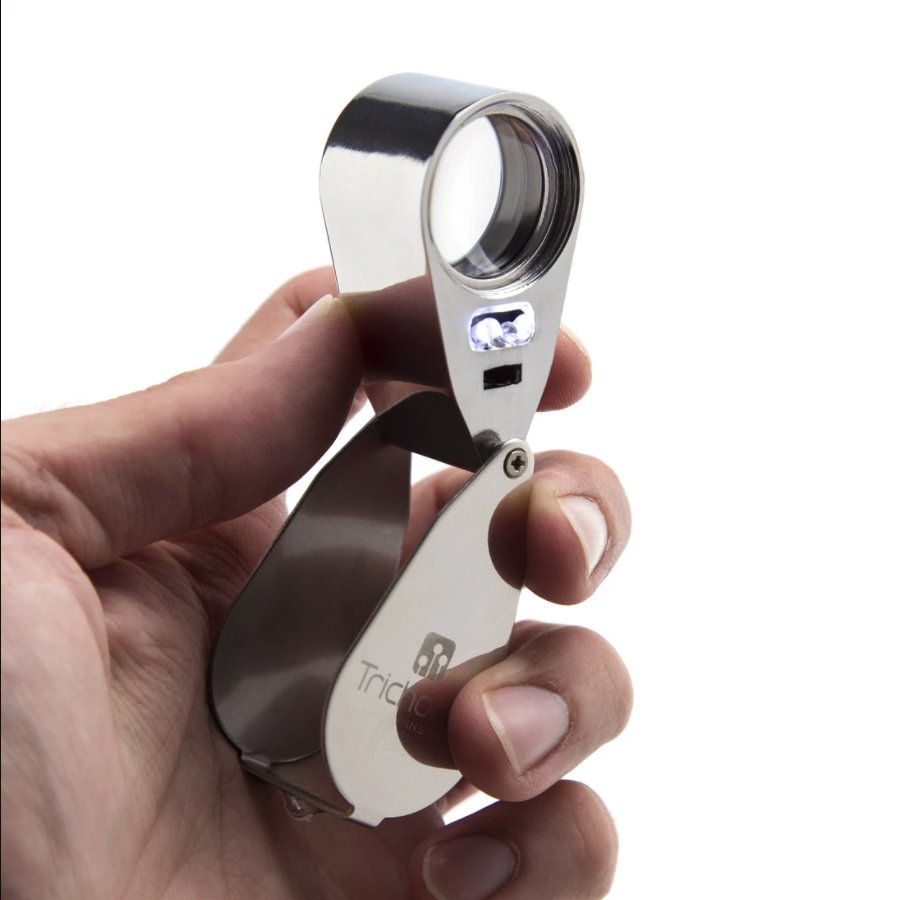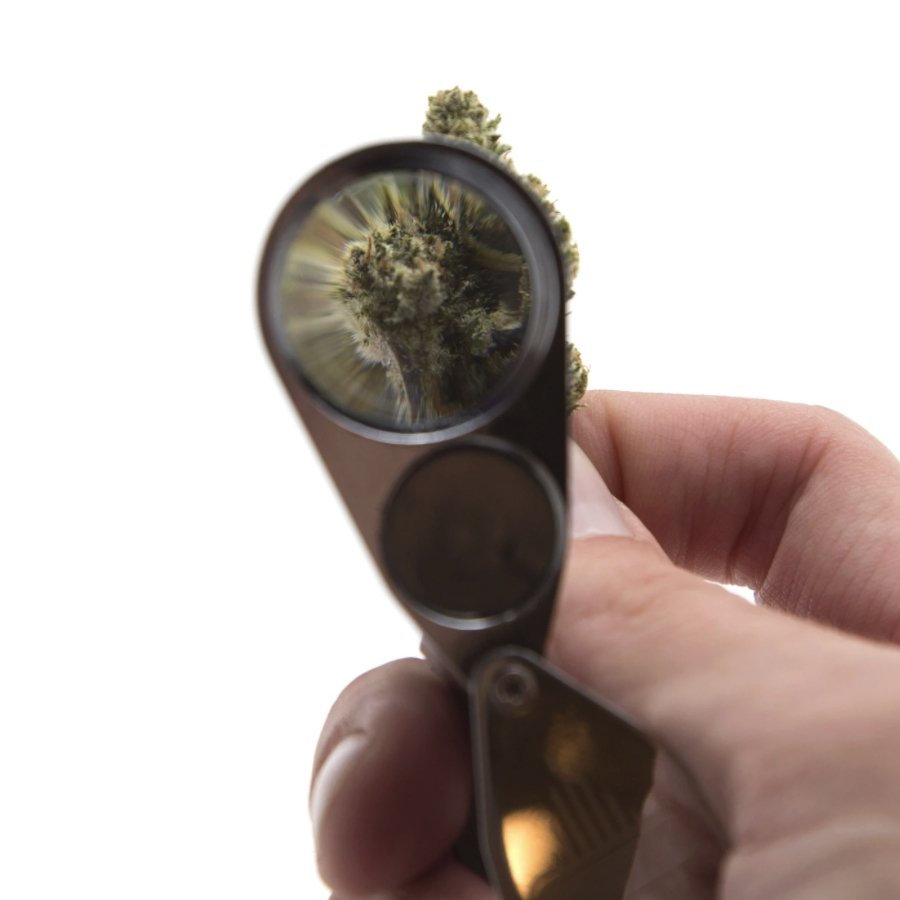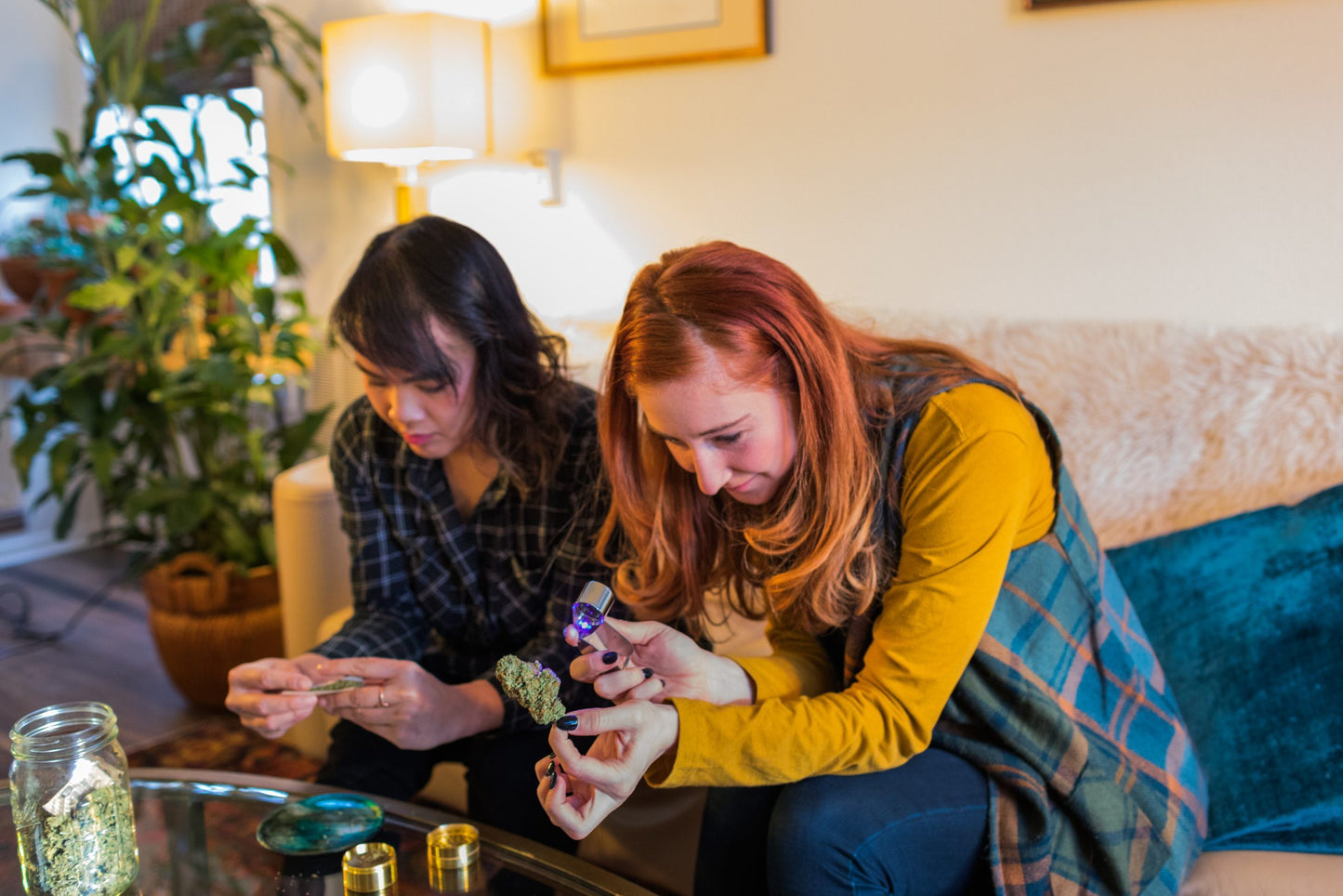 overpriced
its just a magnifier loupe with uv light you can get one for 15 dollars on amazon without shipping costs of 35$!
good idea, but 55$ dollars are just to much if you can get the same for 15$ on another website
Fast shipping
Very happy with the speed and packaging it came in. Came with some extra I wasn't expecting. Thank you for the free gifts and love the fact they give you a case with them. 10 out of 10 would recommend getting one, or two.
UV Magnifier
This is a great tool. Bright LEDs and UV light works well. Very well made and seems durable.
Interpener's UV Magnifier
Cool Tool
Easy to use and the UV light is the best.