Everything Bundle
Regular price

$348.00 USD

Regular price

$1,553.00 USD

Sale price

$348.00 USD

Unit price

per
Share
Learn at your own pace with over 15 hours of on-demand cannabis courses and content. The courses are 100% online with educational content in video and supplemental reading format. Earn your certificates by completing the videos, additional reading, mini-quizzes, and final exams!
The Everything Bundle includes 5 Courses:
Professional Interpening
Every industry has its connoisseurs and gurus - cannabis is no different.  As an interpener, you'll be best described as a Cannabis Sommelier and will be impressing strangers at pot-friendly parties for the rest of your life. Learn interpening and you'll be able to identify the quality and effects of cannabis flower in no time… by only using your senses!
Cannabis for All
Cannabis for All is the Crash Course for the cannabis curious. Trichome Institute created this back-to-basics tour through the most important topics for any level of consumer. Are vape pens safe? What's a sublingual? How will sativa affect me? If you're overwhelmed by information, baffled by what's fact or fiction, and just want basic, BS-free advice, this is the course for you.
Cannabis Consultant Training
CCT dives deep into the technical and scientific aspects of cannabis. CCT is ideal for anyone looking to take the next step with their cannabis education or to work in the industry. Many dispensaries throughout North America utilize CCT to train their employees and partners.
Extraction & Concentrates Fundamentals
You better start taking notes immediately! ECF is one of our more technical courses, and it strictly focuses on cannabis concentrates and the various techniques that create them. Taught by Murphy Murri, a badass industry OG, you will have your mind blown with the information you learn about hydrocarbon, CO2, ethanol, and mechanical extraction, along with post-processing techniques.
Cooking with Cannabis
Cooking with Cannabis was created in partnership with The American Culinary Federation for professional chefs, cooks, and proficient home cooks. CWC aims to provide you with the required knowledge to safely and effectively prepare and serve cannabis infusions.
Everything Bundle Interpening Tools:
Interpening Book
Weed Wheel
Interpening Loop
Dual Magnifier
UV Magnifier
Green Lapel Pin

Trichome Lanyard
Aromatic Training Kit
Everything Bundle Breakdown
Price
Professional Interpening (Lifetime access*)
$199.00
Cannabis Consultant Training (Lifetime access*)
$199.00
Extraction & Concentrates (Lifetime access*)
$199.00

Cooking with Cannabis 

(Lifetime access*)

$199.00

Cannabis for All (Lifetime access*) 



$24.00
UV Magnifier
$19.95
Trichome Lapel Pin
$9.95
Third Edition Interpening Book
$64.95
Interpening Loop
$14.95
The Weed Wheel
$14.95
Interpening Aromatic Training Kit
$149.00
CVault Twist

$22.95
Dual Magnifier

$14.95
Everything Bundle Value
$1,131.65
Everything Bundle Savings
$783.65
Your Price
$348.00
You'll receive access to the online courses immediately after enrolling.  Interpening book, tools, and aroma kit will be shipped ASAP, but you can begin your courses before receiving your package.
*Lifetime access is for the lifetime of the course. As long as the course is online, you will have access. Trichome reserves the right to retire courses and discontinue access as we release updates and new courses.
**Coupons are not valid with bundle discounts
Customers are responsible for any additional taxes or import fees assessed by their country or region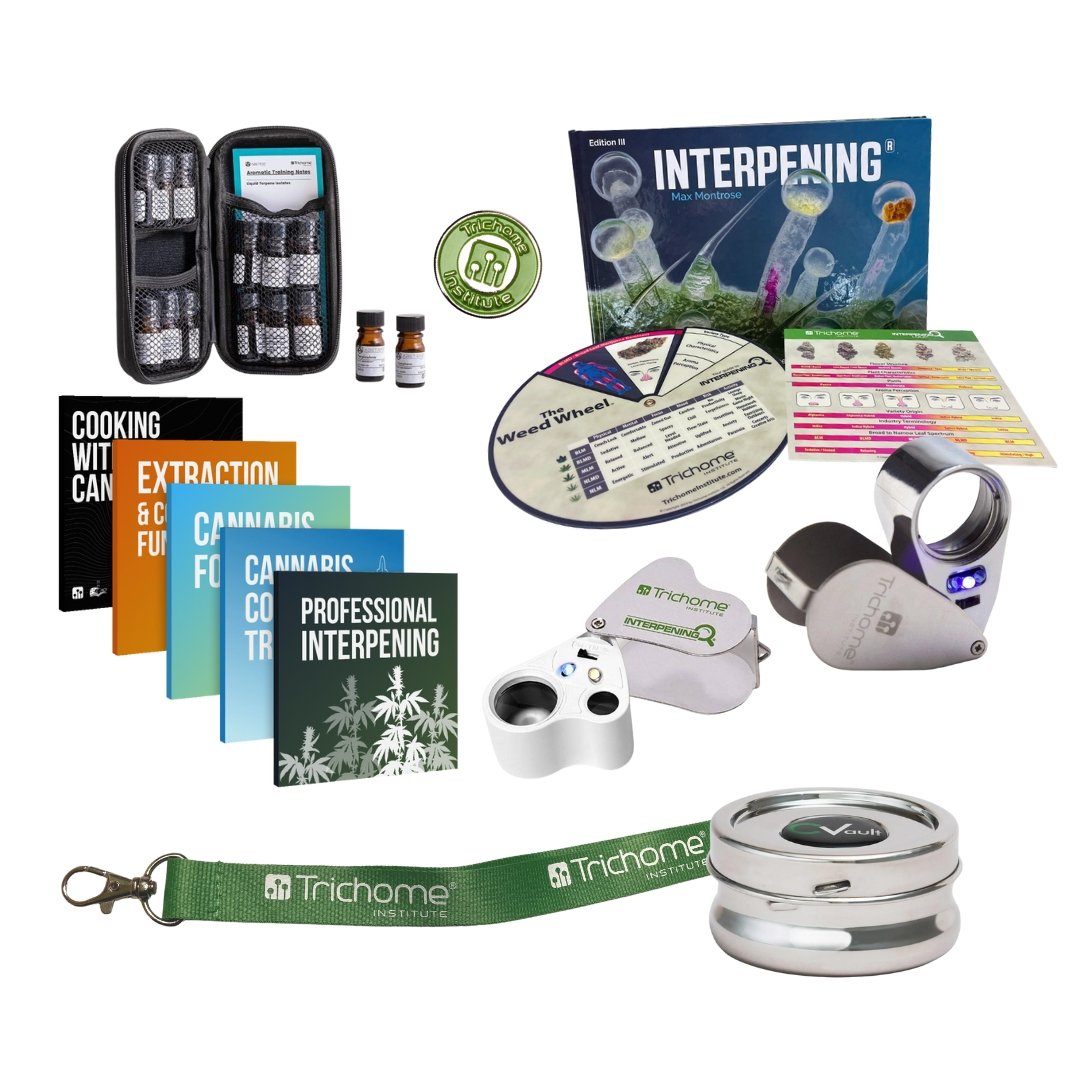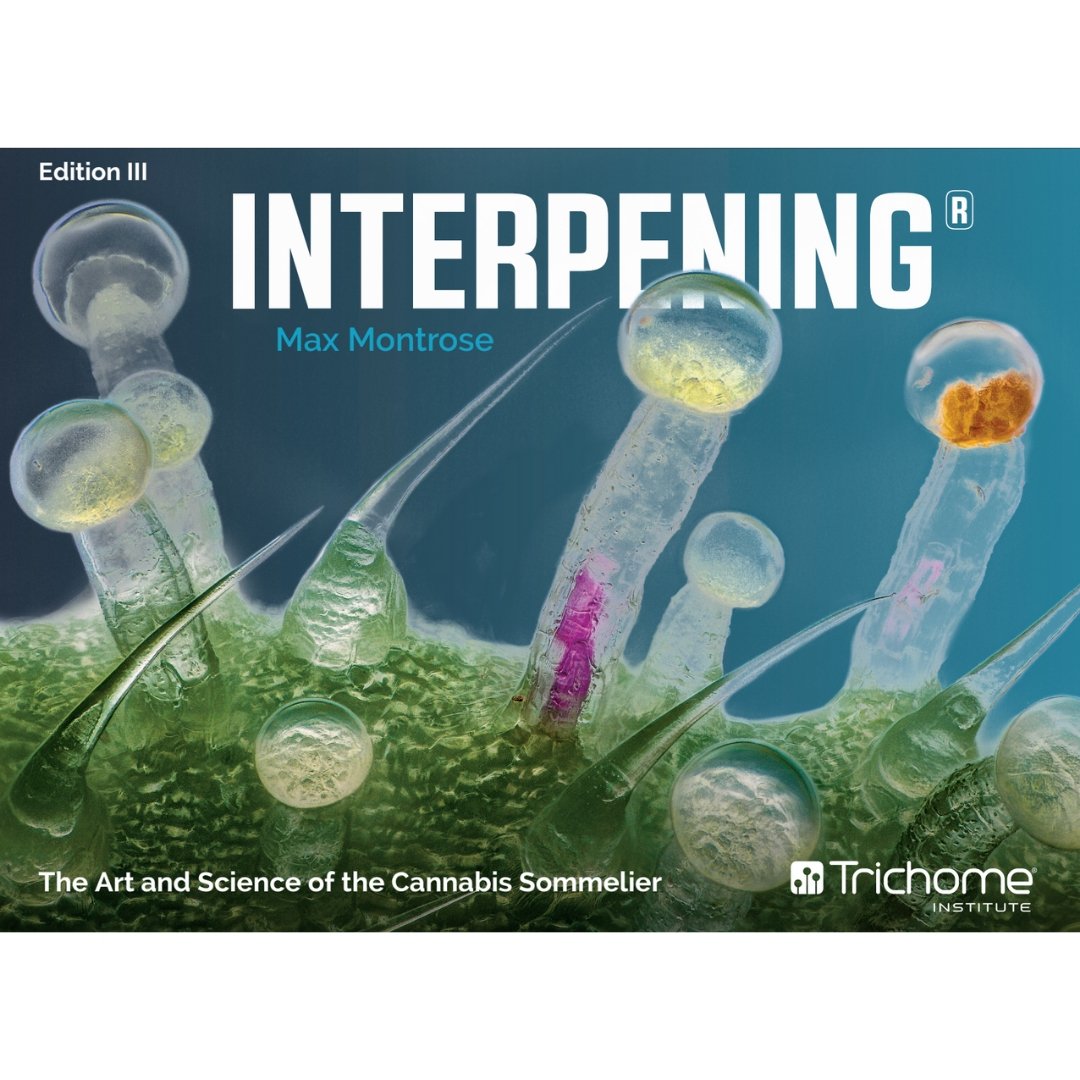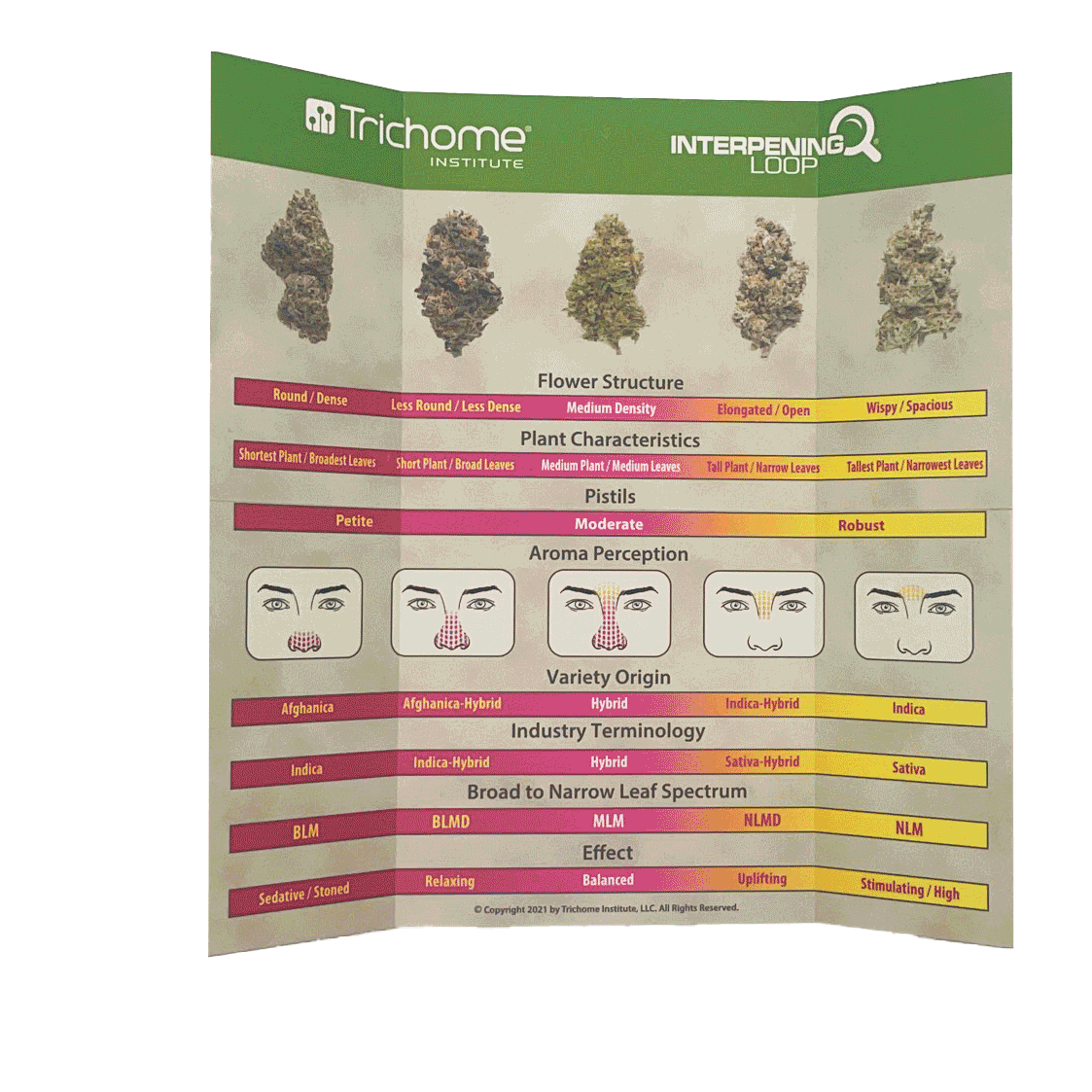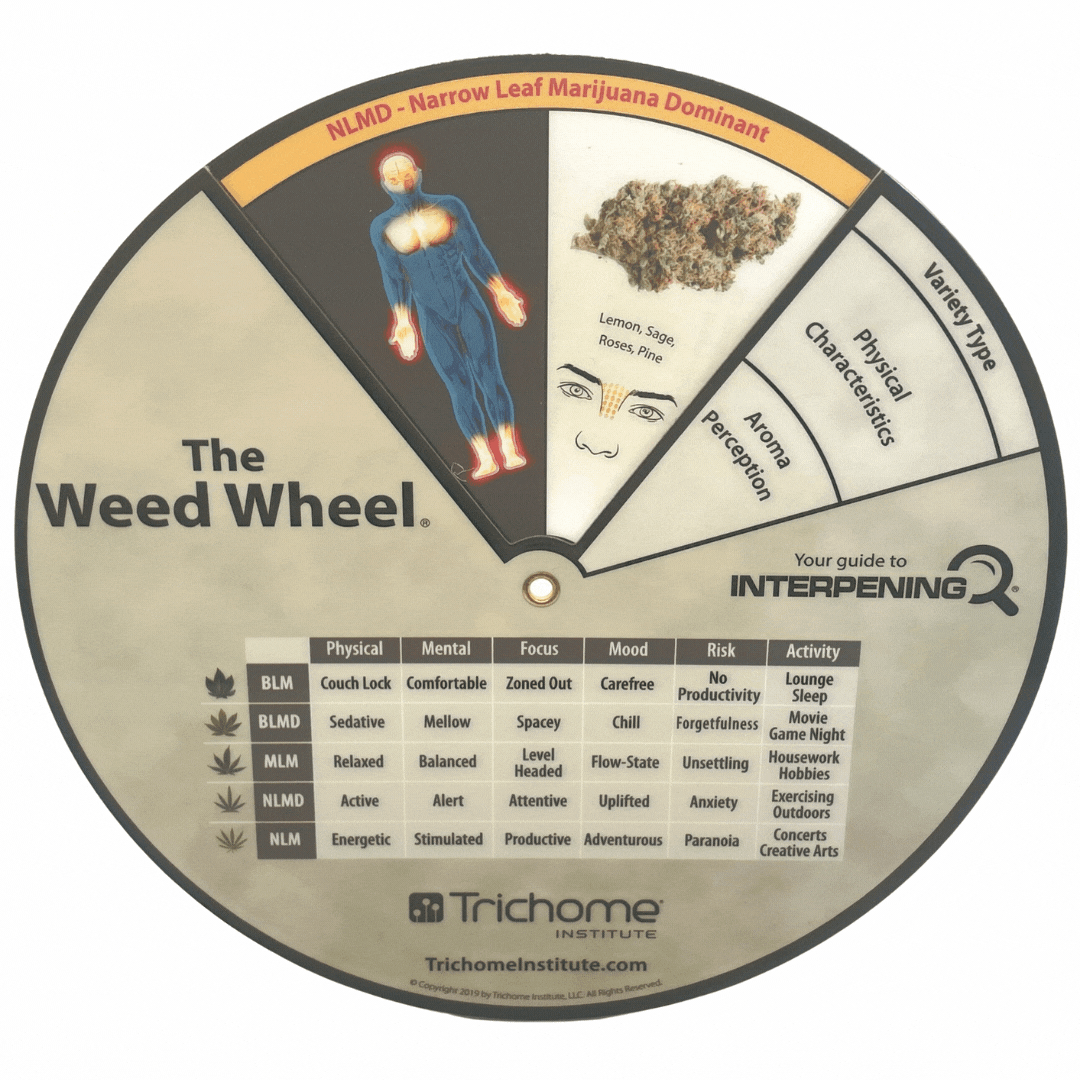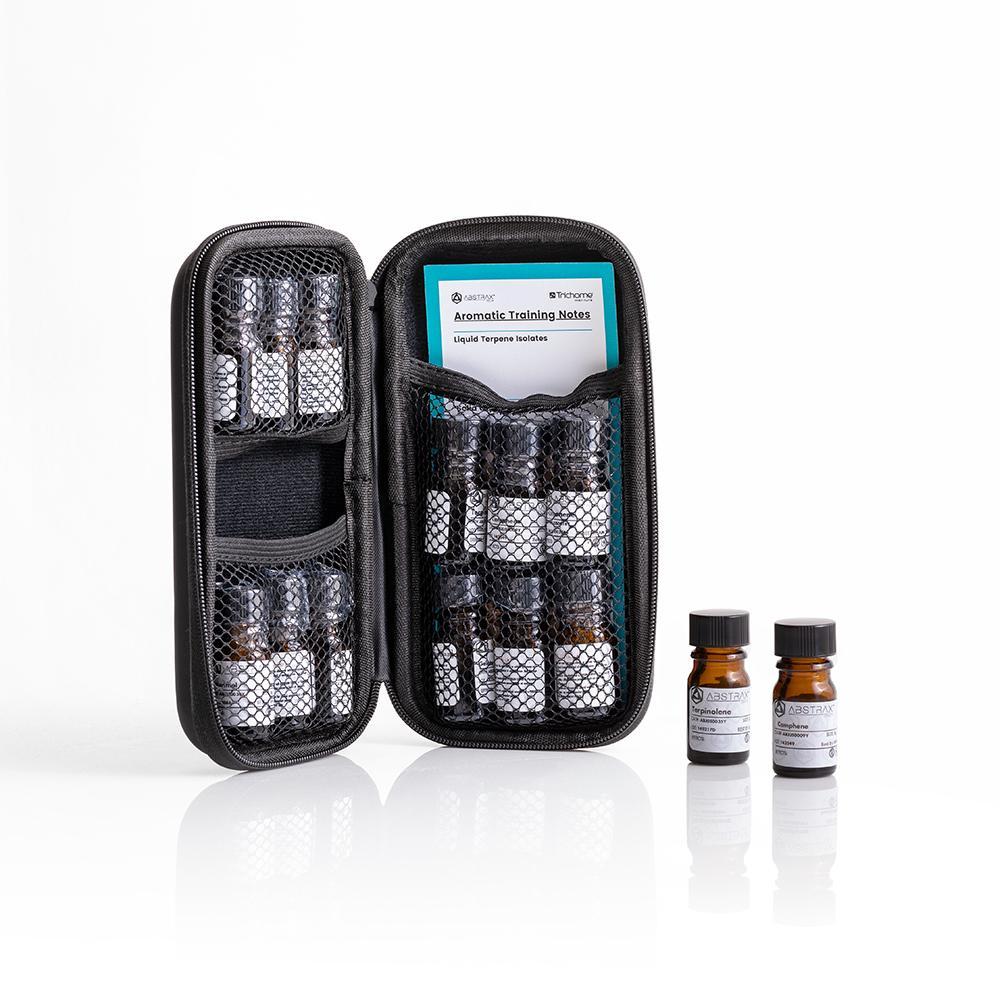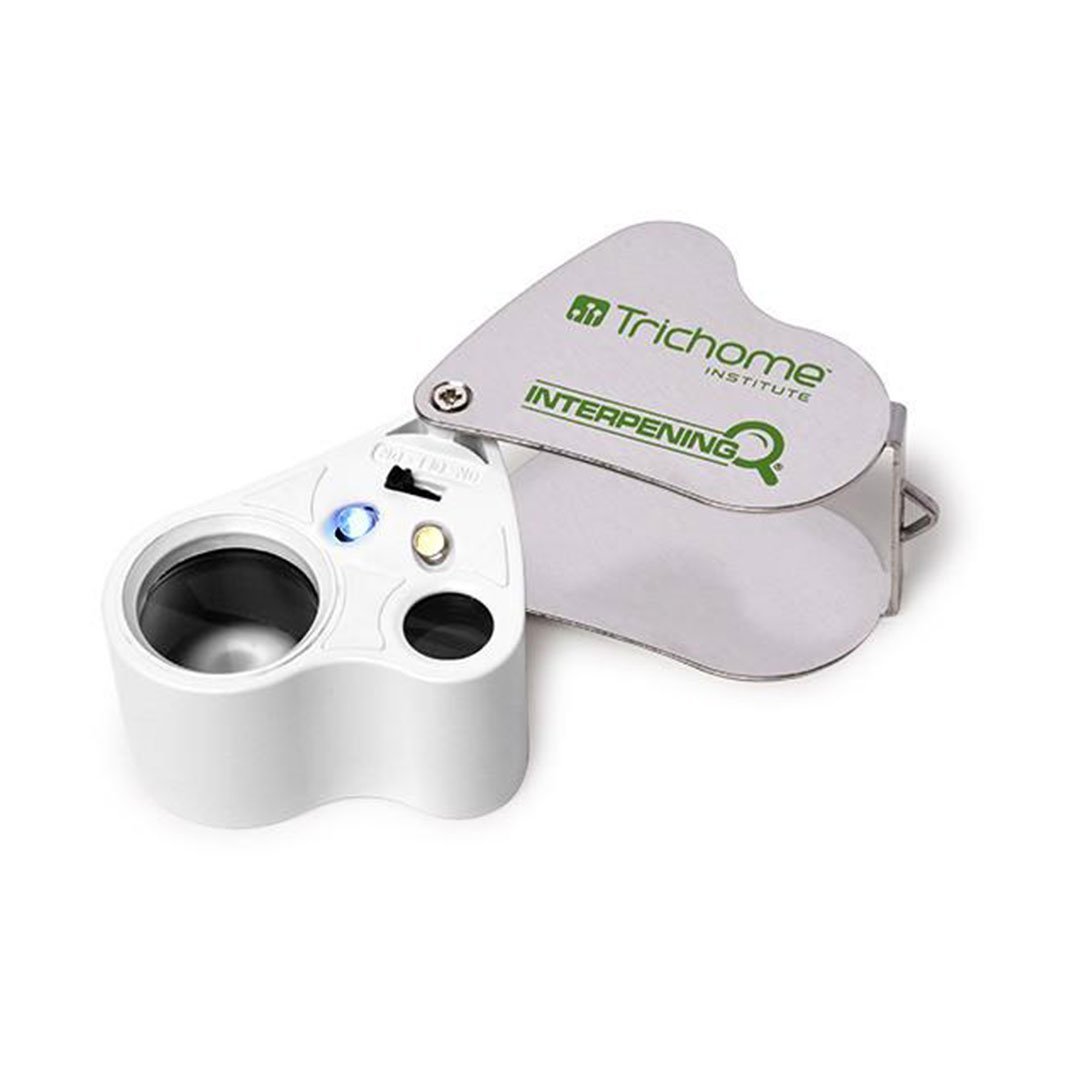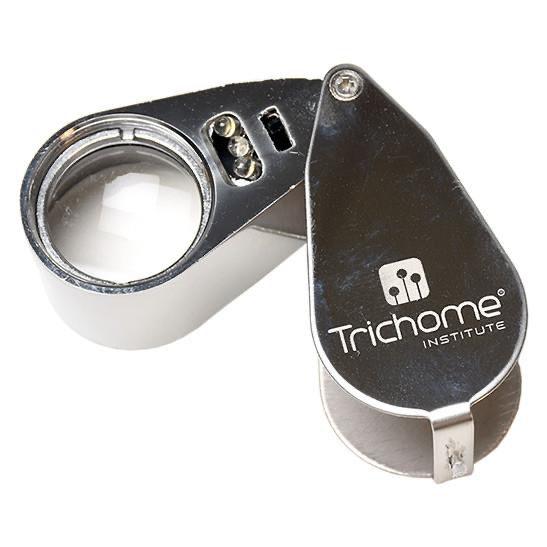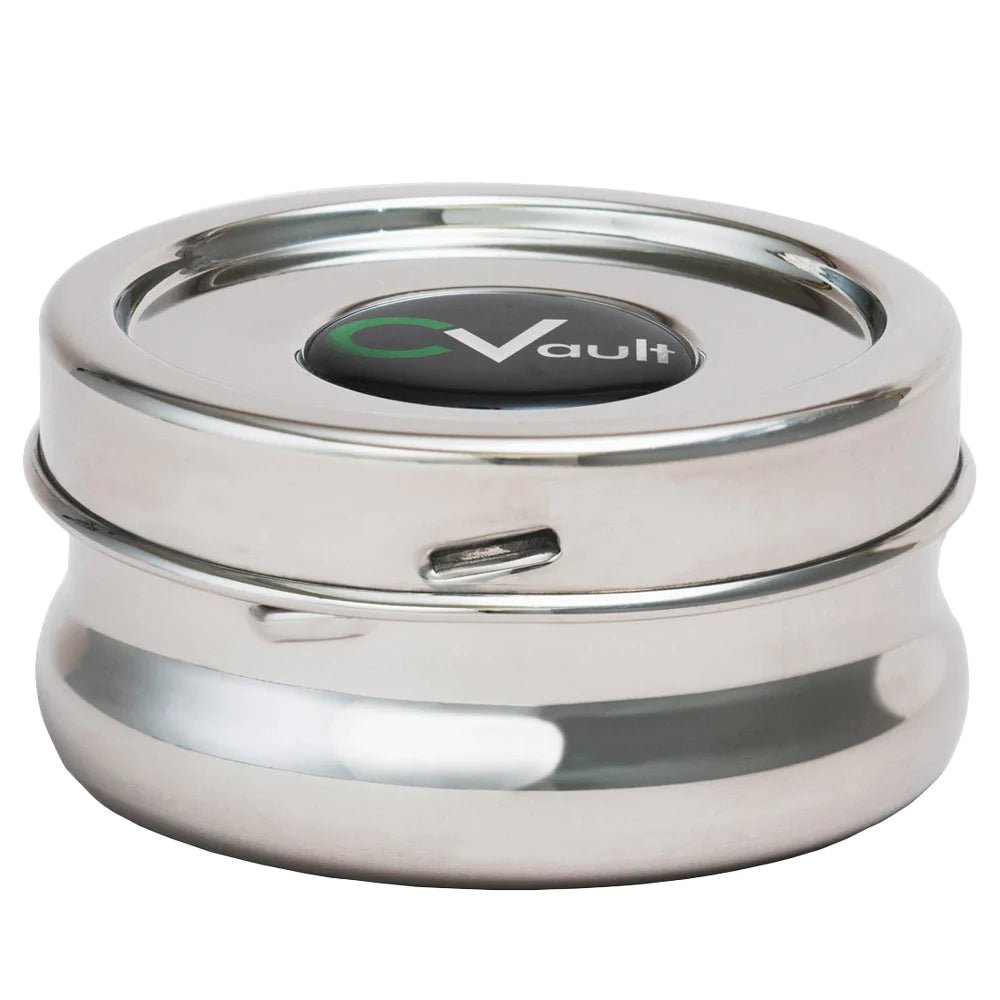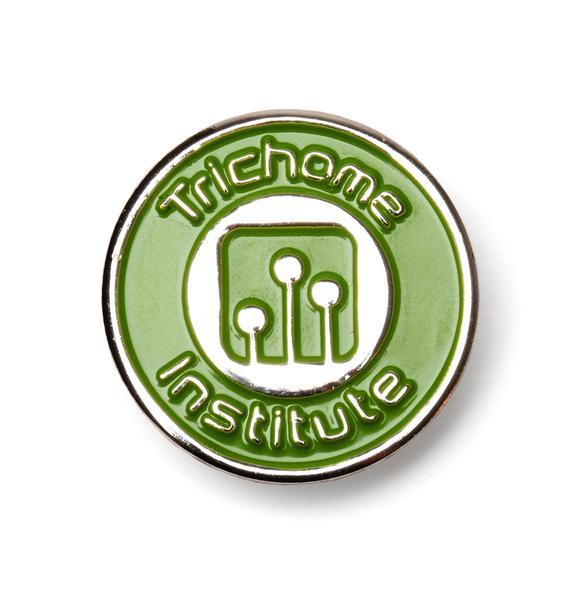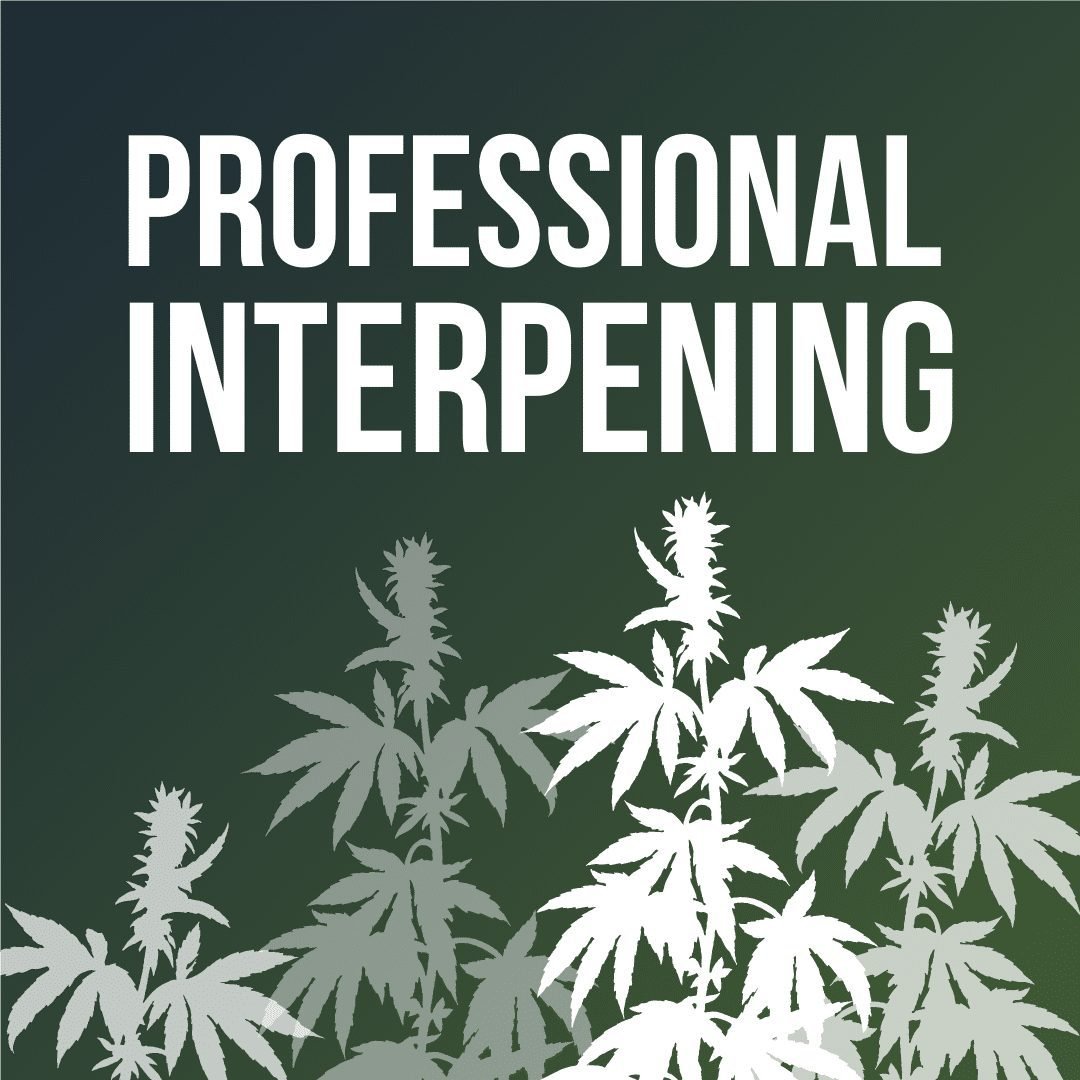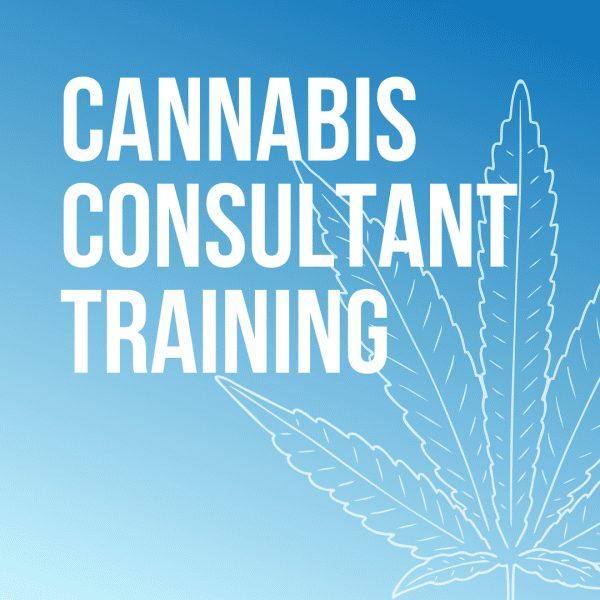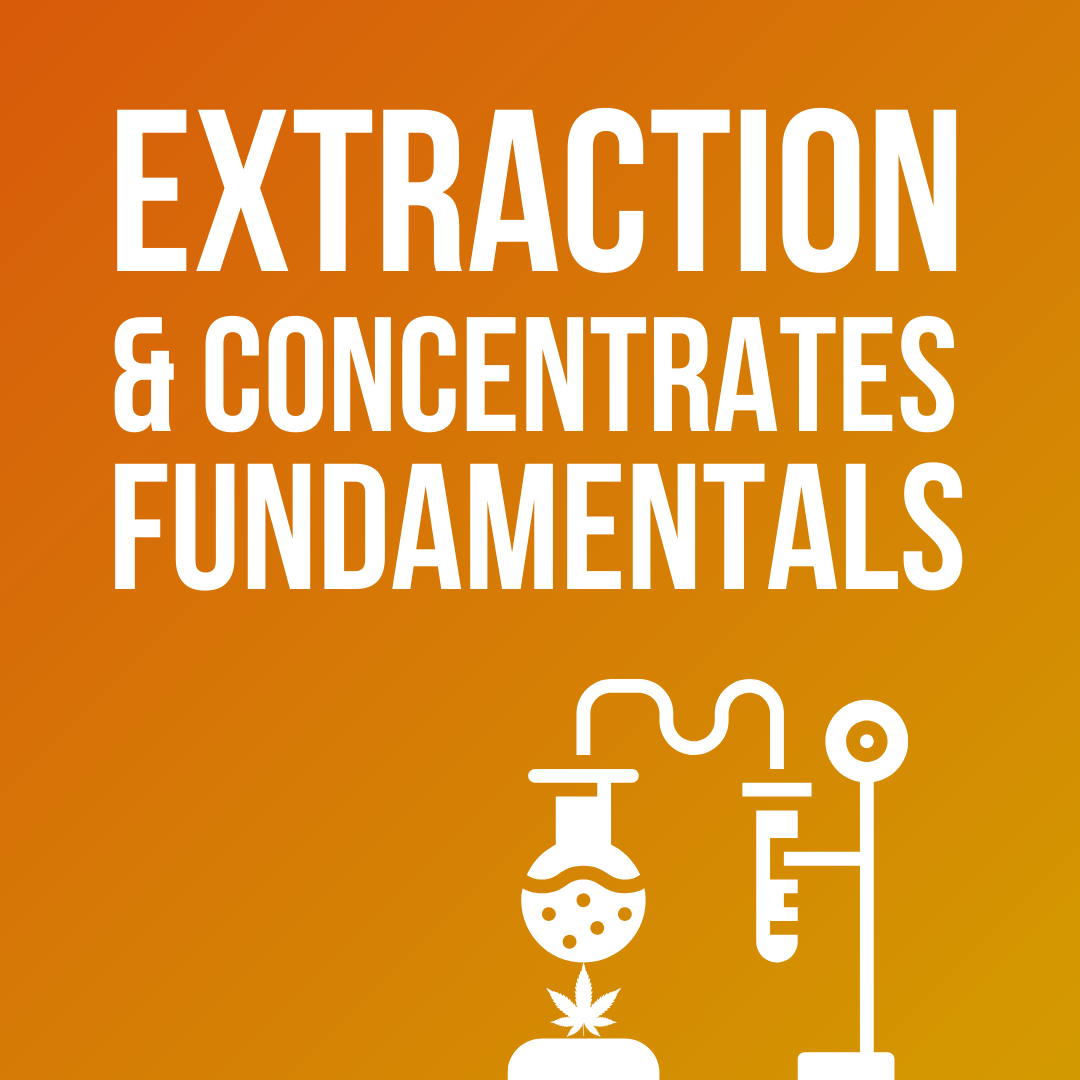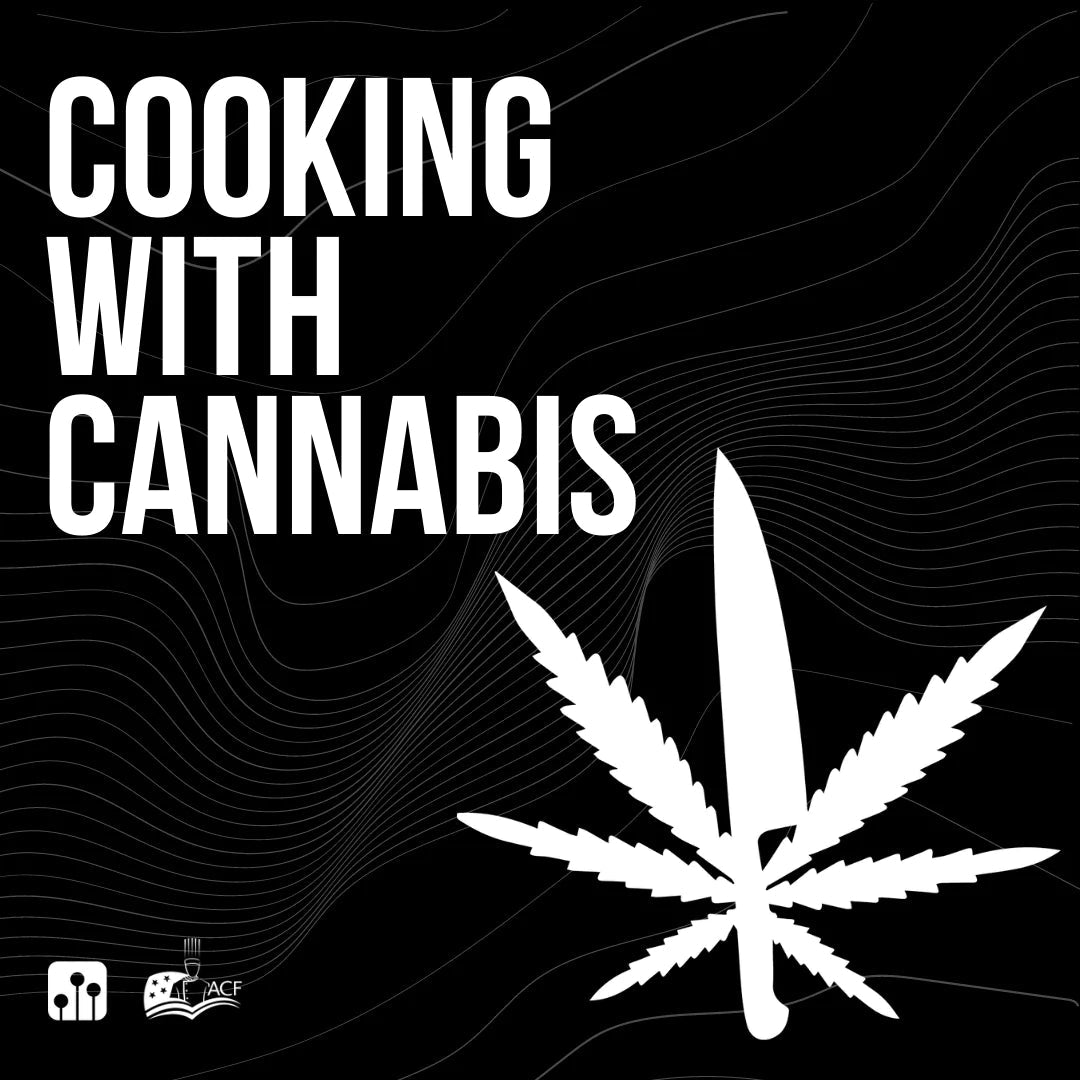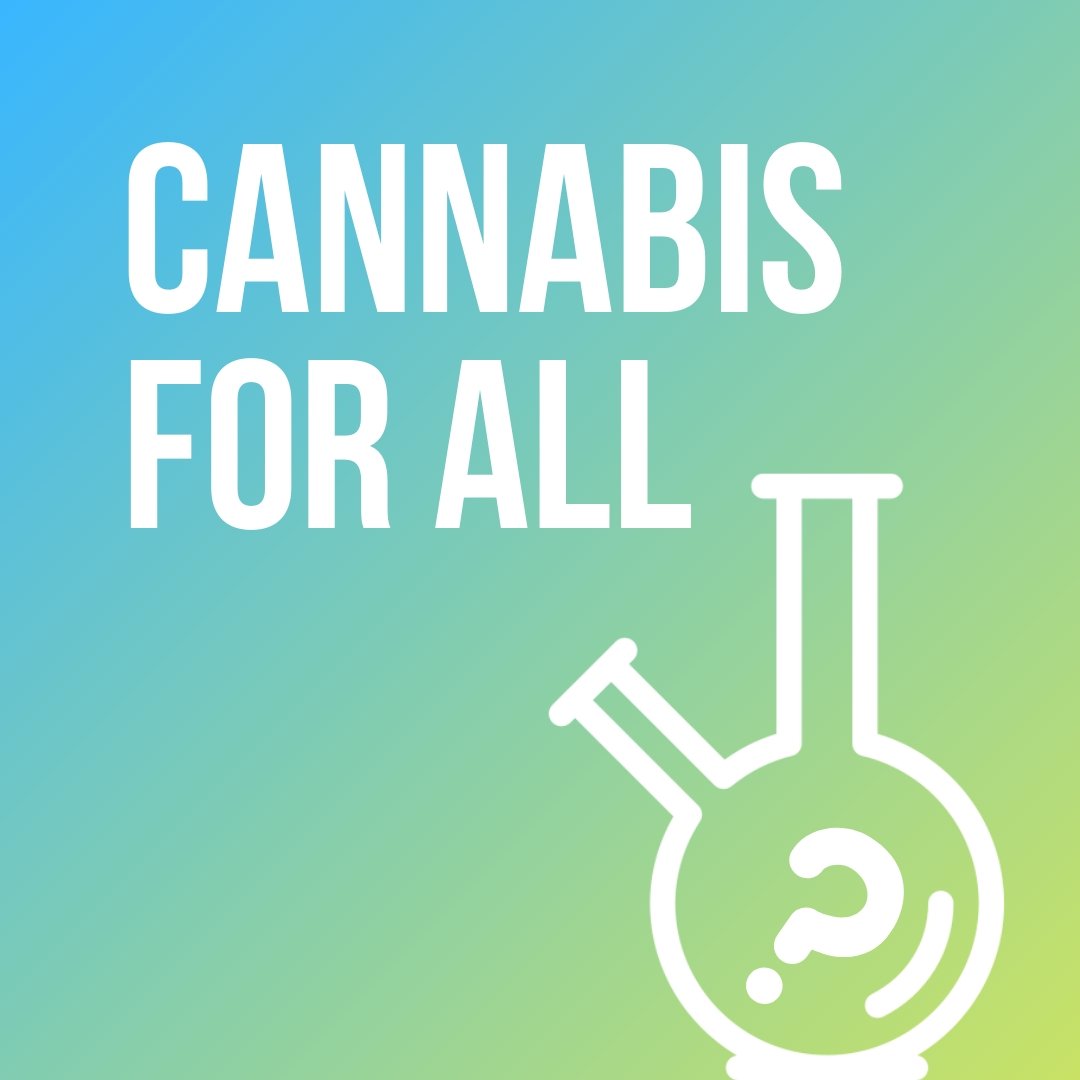 Outstanding content, delivery and value
Exciting and informative online course, Professional and fun delivery.
Got the bundle!
Wow! Very informative and interesting. Really enjoying the concentrat course so far. All the stuff seemed well made on the equipment and learing aids. Would recommend to other budtenders